Free Templates for Your Marketing Campaigns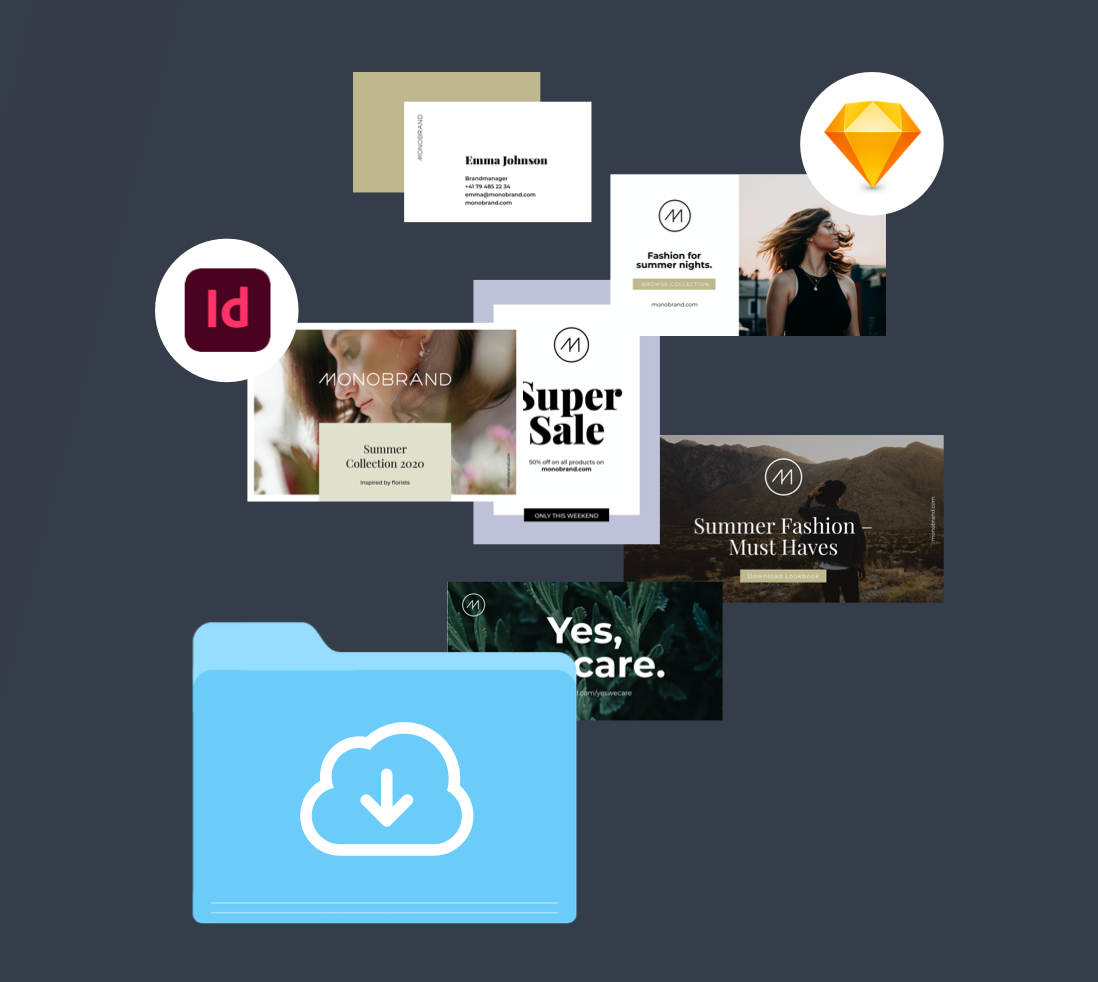 Don't let a blank piece of paper scare you – we've got you covered. You'll gain access to four different types of marketing templates:
Advertising & Social Media

Stationary

Point of Sale

Sales Material
This set of templates helps you start playing around with the idea of creating a central templating system. Feel free to download our sample kit, based on Indesign and Sketch, which can be integrated into the Frontify Publisher with just a few easy steps.
Download Your Templates
Start creating stunning marketing material.

Discover the Publisher & Start Creating
The Publisher is your digital marketing tool of choice. Provide brand consistent templates to your team, and enable everyone to create custom print and digital visuals on their own.
Better Brand
Control
Govern the content creation process and make sure that you're on-brand with every customer touchpoint.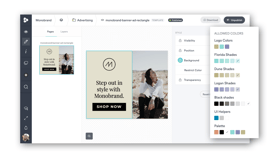 Less Design Dependency
Avoid redundant work for your creative teams by setting up control edits. Speed up the time-to-market of your initiatives.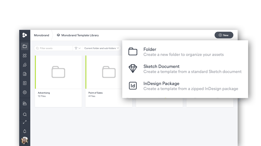 Streamlined Operations
Allow decentral teams to build localized collaterals to their needs – enabling your entire organization to create and manage materials on their own.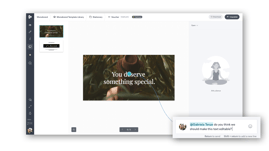 Frontify helps to unite our internal and external stakeholders in the process through an interactive platform holding all our media assets in one central place.
Julia Arnold
Senior Brand Identity Consultant

The Frontify Publisher allows every content creator at SRF to produce their story, independent of their technical setup, installed applications, and their skill set. At the same time, we can adapt and evolve our templates with immediate effect and therefore ensure consistent branding.

Daniel Fischer
Head of Product Design